Dr. Bridghid McMonagle, Naturopathic Physician (N.D.), FAAO, APT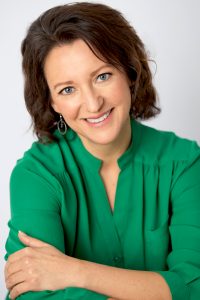 Dr. Bridghid McMonagle graduated from Bastyr University in 2005 and completed a residency at the National University of Natural Medicine (NUNM) where she performed rotations at Oregon Health & Science University (OHSU) involving dermatology, gastroenterology, women's health, and emergency care. Dr. McMonagle is a leading expert in the medical uses of ozone.  This includes Ozone therapies such as High dose ozone (known as 10 pass), Prolozone, Cosmetic ozone, Major and Minor Autohemotherapy. She is also certified in Cosmetic PRP and joint PRP treatments, IV therapies, heavy metal chelation, neurofeedback, and PK Protocol.
Dr. McMonagle was the first certified ozone practitioner in Oregon. Dr. McMonagle has trained with Dr. Frank Shallenberger, Dr. Robert Rowen, Dr. Howard Robbins, Dr. Adrianna Schwartz, Dr. Lohadny and many more. Our clinic offers the most extensive options in ozone therapies that we know of in Oregon.
Dr. McMonagle has lectured extensively in the U.S. and internationally on topics such as medical ozone therapies for  chronic fatigue & immune concerns, ozone for skin rejuvenation, platelet rich plasma (PRP) to improve joint, hair, and skin health.
She has been practicing family medicine in Lake Oswego since 2006 and sees patients of all ages. She enjoys motivating individuals to improve their health.
Prior to medical school, Dr. McMonagle finished her undergraduate at the University of Washington in Environmental Health with a minor in chemistry. She then completed over 2 years in the Peace Corps in Thailand teaching environmental medicine. During her time in the Peace Corps, she became fascinated with herbal medicine and various treatment options which inspired her to pursue naturopathic medicine.
Dr. McMonagle feels very fortunate to practice functional and regenerative medicine, and has witnessed tremendous results through blending holistic and standard primary care. She enjoys traveling, soccer, and staying active in the outdoors.
Dr. Valeria Manning, Naturopathic Physician (N.D.)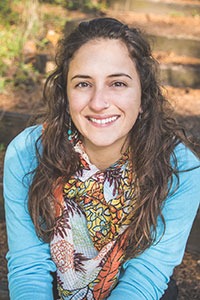 Dr. Valeria Manning is a naturopathic physician that specializes in integrative primary care, treating men and women of all ages.
As a diagnostician, Valeria prides herself in identifying and treating the root cause of disease- one of the foundational philosophies of naturopathic medicine. She also teaches her patients strategies for preventing chronic disease with a strong emphasis on nutrition and stress management.
Integrative medicine allows her to use the most powerful therapies from both the conventional and alternative models of medicine, forming an individualized plan that takes into account the unique needs of each patient.
She graduated from National University of Natural Medicine and received her undergraduate degree in Biology at University of California, San Diego.
Valeria is of Argentine and Uruguayan descent, daughter to immigrants who taught her to celebrate and appreciate her Latin roots. She also serves on the Diversity, Equity and Inclusion (DEI) committee for the Oregon Association of Naturopathic Physicians (OANP).
Outside the clinic, Valeria enjoys spending time outdoors with her husband and their two toddler girls.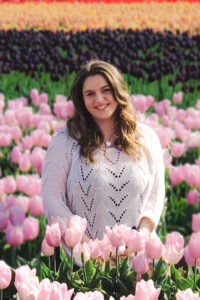 Ashley, a local to the area, is working on her degree for Respiratory Therapy. When she is not at work or doing coursework, she can be found with her beaglier Annie. They often go get a coffee and puppuccino. Unless it's a nice summer day when she will likely be on the water kayaking or paddle boarding!
Cassie, Clinic Administrator / Insurance Specialist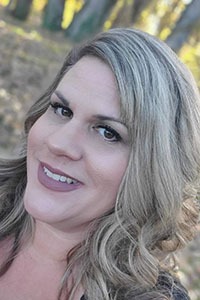 Cassie was born and raised in Omak Washington near the Canadian border.  She moved to the Portland area in 2001.  She started her career in healthcare at the age of 19 while working for a chiropractic practice in Omak.  After moving to the Portland area she worked in a cardiology practice, as well as at a nearby hospital and a large hospice organization.  Cassie took some time away from the medical field to manage a construction company for several years.  Cassie was very excited for the opportunity to join Lake Oswego Health Center in 2020, returning to healthcare.  Cassie is passionate about helping others.  During her career in healthcare she has always been involved with insurance and billing as well as many other responsibilities.
Cassie is the mother of two young daughters.  In her spare time she can be found with her girls enjoying the outdoors, crafting, watching their sporting events or spending time with friends and other family.
Britney, Medical Assistant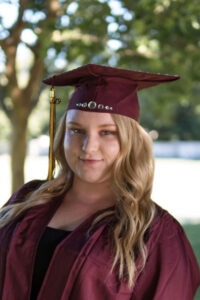 Britney was born in Paradise California and was raised here in the Portland area.  After graduating from high school she started her career path in the medical field and graduated from Cambridge Junior College in Yuba City, CA for Medical Assisting in 2018.  Since 2018 she has been trained and certified as an IV technician.
She enjoys spending her free time with family and exploring the outdoors of the Pacific Northwest with friends.  Britney has always had an interest in alternative medicines and the holistic approach to healthcare.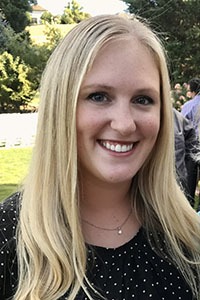 Dana is an Oregon native who has lived in the Portland area most of her life. She has two beautiful daughters who keep her busy running to and from sports and other activities. Dana is also an artist and enjoys painting in her free time
Before joining our team, Dana was a patient of Dr. McMonagle's. She had a long history of chronic illness and extreme fatigue. For many years she was undiagnosed and very ill. At her first appointment, with coverage from her insurance, we were able to run several lab tests. Based on those results and a thorough history, we created a new treatment plan for her. This included our highly sought after Ozone treatments. Ozone was life changing for her. She began to regain energy, mental clarity and function after her first treatment. She is forever grateful for the team at Lake Oswego Health Center for restoring her health and giving her the opportunity for a normal life again.
Dana is very excited to join us here at Lake Oswego Health Center. She has a passion for helping people and is excited to get to know all of our wonderful patients.