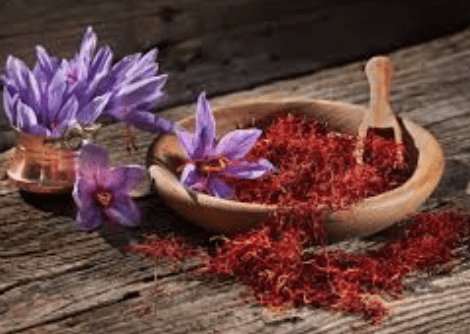 Many of us have heard about Saffron used as a spice to flavor Indian food. Did you know that it can also help you feel better, improve sexual function and cognition?
Saffron, also known as Crocus Sativus, has a long history in botanical medicine. Saffron has many research articles showing antioxidant and anti-inflammatory properties. There are many conditions that can benefit by using Saffron including improving digestion, asthma, metabolism, vision, and depression. Saffron can modulate serotonin, dopamine and norepinephrine. This can greatly enhance mood. We often use the Hamilton Depression Rating Scale to help evaluate depression or the Beck Depression and Anxiety Inventory. One study showed 12 weeks of Saffron demonstrated significant improvement in anxiety and depression scoring. Saffron can also help offset sexual dysfunction that can be a side effect of anti-depressants. Another study revealed that cognitive function improved at 16 weeks on Saffron in those with mild to moderate Alzheimer's.
Ask your doctor's at Lake Oswego Health Center if Saffron might be helpful for you.
https://www.ncbi.nlm.nih.gov/pubmed/20831681
https://www.ncbi.nlm.nih.gov/pubmed/30036891