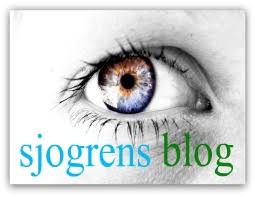 We had a wonderful patient success story that I would like to share.
We have a 60 year old female patient who has had Sjogren's for the last 5-7 years.  The patient heard about our clinic when Dr. McMonagle was speaking at a seminar on ozone therapy for brain injuries.  Dr. McMonagle showed a video, during the lecture, of a patient who has Sjogren's and has responded well to ozone therapy.  The patient has had a few ozone treatments and these are the following results:
She went to her eye doctor that she has seen since 2014 every 3-4 month.  Her doctor said, "your eyes are not gritty and do not appear dry."  This is the first time in years that the patient can say her eyes feel 100% better.  The patient used to have multiple chalazions which would need to be excised or injected.  Her lacrimal glands have been treated and probed 3 times.  Non of this resovled her dry eyes.  She had to use eye drops several times per day for years.  The patiently currently does not need eye drops and is waking up with clear eyes.
She has also noticed that her dry mouth is 100% resolved.  Her arthritis in her hands is better but they are still achy at times.
This is an incredible improvement.  We love to share stories like this.  It is amazing that ozone is used as part of the healthcare system in many parts of Spain and it is used in hospitals in Cuba.  Ozone is used all over the world.  When will the U.S. get on board?