Dr. Bridghid McMonagle, Naturopathic Physician (N.D.), OANP Board Member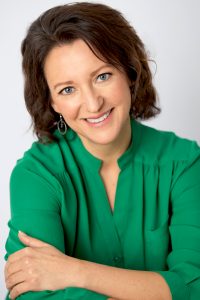 Dr. Bridghid McMonagle graduated from Bastyr University and completed a residency at the National University of Natural Medicine (NUNM) where she performed rotations at the Oregon Health & Science University (OHSU) involving dermatology, gastroenterology, women's health, and emergency care. She is certified in Ozone therapies including High dose ozone, Prolozone, Cosmetic ozone and Major Autohemotherapy. She is also certified in Cosmetic PRP and joint PRP treatments, IV therapies, heavy metal chelation, neurofeedback, and PK Protocol. Dr. McMonagle was the first certified ozone practitioner in Oregon. Dr. McMonagle has trained with Dr. Frank Shallenberger, Dr. Robert Rowen, Dr. Howard Robbins, Dr. Adrianna Schwartz, Dr. Lohadny and many more. Our clinic offers the most extensive options in ozone therapies that we know of in Oregon. Dr. McMonagle has been practicing family medicine in Lake Oswego since 2006 and sees patients of all ages. She enjoys motivating individuals to improve their health. Prior to medical school, Dr. McMonagle finished her undergraduate at the University of Washington in Environmental Health with a minor in chemistry. She then completed over 2 years in the Peace Corps in Thailand teaching environmental medicine. During her time in the Peace Corps, she became fascinated with herbal medicine and various treatment options which inspired her to pursue naturopathic medicine. Dr. McMonagle feels very fortunate to practice functional and regenerative medicine, and have witnessed tremendous results through blending holistic and standard primary care. She enjoys traveling, soccer, and staying active in the outdoors.
Dr. Kaley Bourgeois, Naturopathic Physician (N.D.), OANP Board Member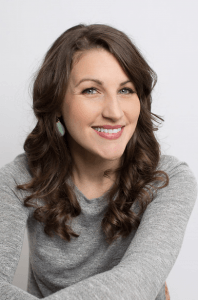 Dr. Kaley Bourgeois is a Naturopathic Physician practicing holistic family medicine designed to strengthen the body's natural healing processes. She is experienced in the treatment of endocrine dysfunction, women's health concerns, hormone imbalances for both genders, fertility support, weight loss, digestive health, and Fibromyalgia & Chronic Fatigue syndromes. She offers individualized care that encompasses the best of both alternative and conventional medicine. Dr. Bourgeois was born and raised near Portland, OR, where she completed her medical training at the National College of Natural Medicine after earning her Bachelor's degree in Exercise Science from Pacific University. While in naturopathic medical school, Dr. Kaley completed rotations in family medicine, pediatrics, women's health, minor surgery, and an extended internship in naturopathic cardiology. Since joining the field of healthcare in 2004, Dr. Bourgeois has gained experience in hospital, outpatient and private practice settings in various roles. She has attended multiple seminars in hormone therapy and is certified in both IV Therapy and Ozone Therapy.

Dr. Bourgeois enjoys inspiring others to succeed in meeting their health goals. She strives to practice what she asks of others and looks forward to being a lifelong student of health. When she isn't at LOHC, she is spending time outdoors with her husband and baby.
Coming Soon
Cassie, New Patient Coordinator
Coming Soon
Brandi, Medical Assistant
Coming Soon
Britney, Medical Assistant
Coming Soon
Coming Soon
About Us
Naturopathic Medical Doctors undergo a rigorous medical education at one of the seven fully accredited North American Naturopathic Medical Schools.
The first two years of education mirror a traditional Western medical education in terms of the biological sciences: Anatomy, Physiology, Biochemistry, Pathology, Microbiology and Medical Diagnosis.
The last two years are clinical training, working hands-on with patients in a variety of clinical settings. These years focus on natural methods of healing, including nutrition, vitamin therapy, herbalism, homeopathy and physical/structural medicine, as well as Western pharmacology when indicated.
Philosophic Principles:
The Naturopathic Principles are a series of guiding ethics that form the field and philosophy of Naturopathic Medicine. They are the structure from which true health is born.
The Principles are:
First Do No Harm (Utilize the most natural, least invasive, and least toxic therapies.)
The Healing Power of Nature (Understand and enhance the body's inherent ability to heal itself.)
Identify and Treat the Causes (Look beyond the symptoms to the underlying cause.)
The Doctor as Teacher (Educate patients in the steps to achieving and maintaining health.)
Treat the Whole Person (View the body as an integrated whole in all its physical and spiritual dimensions.)
Prevention (Focus on overall health, wellness and disease prevention.)
The Therapeutic Order (Choose the therapy that will most rapidly and completely bring the patient back into health.)
Office Hours
Mon-Fri: 9:00 AM – 5:00 PM
Saturday: By Appointment
Sunday: Closed
Contact Us
Address: 470 6th St, Suite C, Lake Oswego, OR 97034
Telephone: 503-505-9806
Fax: 503-505-9807