Dr. Bridghid McMonagle, Naturopathic Physician (N.D.), OANP Board Member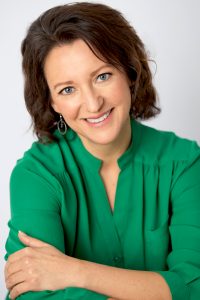 Dr. Bridghid McMonagle graduated from Bastyr University and completed a residency at the National College of Natural Medicine (NCNM) where she performed rotations at the Oregon Health & Science University (OHSU) involving dermatology, gastroenterology, women's health, and emergency care. She is certified in Wilson Temperature Protocol, Prolozone, Major Autohemotherapy, LENS neurofeedback system, IV therapy, and has taken several seminars regarding bioidentical hormones, heavy metal chelation, neurofeedback, and injection techniques.
Dr. McMonagle was the first certified ozone practitioner in Oregon. She has trained extensively in ozone therapies. Dr. McMonagle has trained with Dr. Frank Shallenberger, Dr. Robert Rowen, Dr. Howard Robbins, Dr. Adrianna Schwartz, Dr. Lohadny and many more. Our clinic offers the most extensive options in ozone therapies that we know of in Oregon.
Dr. McMonagle has been practicing family medicine in Lake Oswego since 2006 and sees patients of all ages. She enjoys motivating individuals to improve their health.
Prior to medical school, Dr. McMonagle finished her undergraduate at the University of Washington in Environmental Health with a minor in chemistry. She then completed over 2 years in the Peace Corps in Thailand teaching environmental medicine and writing grants. During her time in the Peace Corps, she became fascinated with herbal medicine and various treatment options which inspired her to pursue naturopathic medicine.
Dr. McMonagle feels very fortunate to practice medicine, and have witnessed tremendous results through blending holistic and standard primary care. She enjoys traveling, soccer, crossfit, rock climbing, gardening, and staying active in the outdoors.
Dr. Kaley Bourgeois, Naturopathic Physician (N.D.), OANP Board Member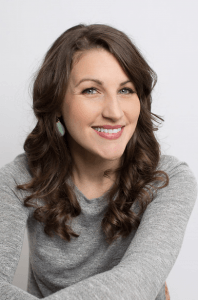 Dr. Kaley Bourgeois is a Naturopathic Physician practicing holistic family medicine designed to strengthen the body's natural healing processes. She is experienced in the treatment of endocrine dysfunction, women's health concerns, hormone imbalances for both genders, fertility support, weight loss, digestive health, and Fibromyalgia & Chronic Fatigue syndromes. She offers individualized care that encompasses the best of both alternative and conventional medicine.
Dr. Bourgeois was born and raised near Portland, OR, where she completed her medical training at the National College of Natural Medicine after earning her Bachelor's degree in Exercise Science from Pacific University. While in naturopathic medical school, Dr. Kaley completed rotations in family medicine, pediatrics, women's health, minor surgery, and an extended internship in naturopathic cardiology.
Since joining the field of healthcare in 2004, Dr. Bourgeois has gained experience in hospital, outpatient and private practice settings in various roles. She has attended multiple seminars in hormone therapy and is certified in both IV Therapy and Ozone Therapy.

Dr. Bourgeois enjoys inspiring others to succeed in meeting their health goals. She strives to practice what she asks of others and looks forward to being a lifelong student of health. When she isn't at LOHC, she is spending time outdoors with her husband and baby.
Dr. Madeleine Tuson-Turner (N.D.)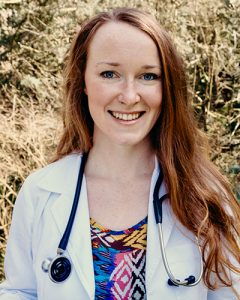 Dr. Tuson-Turner is a licensed Naturopathic Physician and Pelvic Floor Therapy providerin Oregon. She is most passionate about women's health, hormone balancing (for both men and women), regenerative medicine, reproductive health, and sexual health throughout the lifecycle. She uses an integrative approach to treating imbalances including the use of natural therapies, IV nutritional therapy, physical medicine, bio-identical hormones, and lifestyle recommendations. Dr. Tuson-Turner is experienced in the treatment of endocrine disorders, women's health issues, reproductive health, gastrointestinal concerns and chronic conditions. She offers individualized integrative care to her patients to help them optimize their health.
Following undergraduate training in medical anthropology, Dr. Tuson-Turner completed masters' degrees in integrative medicine research and global health, a certificate in natural childbirth, and a doctorate in Naturopathic Medicine from The National University of Natural Medicine (NUNM). She then completed a 1 year post-graduate residency program with an emphasis in integrative primary care.Dr. Tuson-Turner's clinical education focused on primary care with a specialty in women's health. She also received additional focused training in IV therapies and Professional Applied Kinesiology. To support her training in women's health, she became certified in pelvic floor therapy.
Out of a desire to create equitable sustainable development alongside cooperative global health educational opportunities, Dr. Tuson-Turner lived and worked in Ghana, West Africa part-time since 2009. She worked with the Ghanaian Ministry of Health to learn about cultural perspectives on health and healing. Additionally, she conducted her master's thesis, a mixed-methods research study which she designed and piloted, on maternal experience of childbirth in Ghana. She currently holds an adjunct faculty position in the School of Graduate Studies at NUNM where she teaches courses in the Global Health and Research departments. Dr Tuson-Turner is a recipient of the Globe Trotter Award from NUNM for her dedication and work establishing and maintaining cooperative learning opportunities and lasting partnerships in the field of global health.
Dr. Kevin Colling, Chiropractic Physician (D.C.)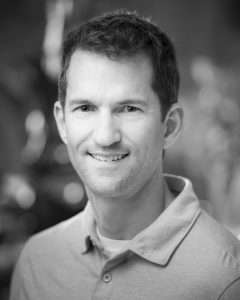 Dr. Colling is a chiropractor who recognizes that in addition to an organic cause, there is often a structural, chemical and emotional component to injuries and disease. When evaluating and treating his patients he uses function as the most important outcome marker. This allows him to see the big picture rather than isolating disease from the rest of the body.
Dr. Colling received his undergraduate degree from Menlo College where he played soccer and got his first exposure to what chiropractic can do for sports injuries and overall health. After graduating, Dr. Colling worked in the high-tech industry and then moved on to a mountain bike company in Colorado. Eventually, he decided to follow his heart and moved to Portland, OR where he attended Western States Chiropractic College. After graduating, Dr. Colling pursued a fellowship in applied functional science from the Gray institute of functional biomechanics.
In addition to general Chiropractic care, Dr. Colling is certified in Applied Functional Science (AFS), a distinctive & integrated approach to evaluation, rehabilitation, and training & conditioning that enhances neuro-muscular-skeletal comfort & performance for people of all ages & conditions. For more information on AFS and Dr. Colling, please visit www.collingchiropractic.com.
Dr. Colling believes it is important to collaborate with professionals in all areas of healthcare. He works closely with massage therapists, acupuncturists, naturopaths, nutritionists, MD's, physical therapists and trainers.
Christy Mahoney, Acupuncturist (LAc)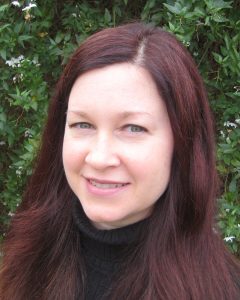 Christy Mahoney, L.Ac, FABORM, MS, licensed acupuncturist and herbalist since 2002, uses Traditional Chinese Medicine to help adults and children feel better, understand their health issues in a new way, and achieve health goals. Christy is a Fellow of the American Board of Oriental Reproductive Medicine, holds licenses in Oregon, California, and is nationally certified in Acupuncture and Herbal Medicine. Christy studied in Hangzhou, China, and practiced in the San Francisco Bay Area for over 11 years.
Services offered: Acpuncture, Chinese Herbal Medicine, Chi Nei Tsang (abdominal massage), Enregy Medicine, Nutritional and Lifestyle counseling.
Conditions commonly treated: Pain, Fertility, gynecology, pregnancy, digestive disorders, stress, insomnia, anxiety, depression, immune support and wellness.
"Christy has changed my life!"
"...Christy is present, caring, capable, and trustworthy…"
"Her treatments induced a profound state of peace and tranquility..."
Brandi, Medical Assistant (M.A.)
Welcome to the team!  Bio coming soon!
Chelsea, Medical Assistant (M.A.)
Chelsea grew up in Portland too. She graduated from Medical Assisting school 2016 and started here at LOHC July 2016.
Chelsea has been a wonderful addition to our team.
When not at work, you can find Chelsea at restorative yoga, eating vegetarian food, especially cheese, hiking or enjoying quiet time with her cat.
Annalisa, Medical Reception
I'm a Lake Oswego native currently completing my masters in Clinical Mental Health Counseling at George Fox University. I am very excited to be a part of this team contributing to helping patients through holistic health. I love taking walks and enjoying nature. My happy place is the beach and I go out there when ever I get the chance!
Krista is a Denver native and completed her undergraduate degree in Psychology from the University of Colorado with an intention to pursue a career in health care and become a nurse midwife.
She moved to Los Angeles with her husband to support his career, where she continued to pursue her passion in healthcare as a birth doula while completing prerequisites for nursing school. In 2013, Krista was accepted into California State University, Northridge's accelerated BSN nursing program.
In a sudden turn of events, she experienced debilitating arthritis in the middle of her first semester. Eventually it was found that she has an autoimmune disease.
Krista quit school after the first semester and ended up on a three-year quest to find health. Two years into that journey, she finally started seeing major strides in her health after starting to work with two naturopathic doctors in Orange County, CA. Since then, her path and passion has changed to become a naturopathic doctor and help people find health using a whole body and root cause approach to chronic illness.
Krista loves hiking, puppy videos, and chocolate.
Ginette, Insurance Biller
Ginette has been a wonderful addition to our team. She has extensive experience in medical practice management and then opened her own business, Integrity BIlling & Consulting, LLC.
Its is Ginette's passion to provide education for patients regarding their health insurance.
Ginette strongly believes that having a professional, knowledgeable staff while using communication, compassion and diplomacy as well as accountability is the key to success.
Prior to becoming a business owner Ginette worked as an EMT & Orthopedic Trauma Medical Assistant in the OR & Recovery room.
When she is not working, you can find her on the golf course.
Please call her directly if you have any questions about your invoice.
Ginette Zuras-Hummel
Integrity Billing & Consulting LLC
Owner & CEO
(971) 998- 9646 phone
(503) 582- 1816 fax
https://www.integritybillingconsulting.com
Britney, Medical Assistant
About Us

Naturopathic Medical Doctors undergo a rigorous medical education at one of the seven fully accredited North American Naturopathic Medical Schools.
The first two years of education mirror a traditional Western medical education in terms of the biological sciences: Anatomy, Physiology, Biochemistry, Pathology, Microbiology and Medical Diagnosis.
The last two years are clinical training, working hands-on with patients in a variety of clinical settings. These years focus on natural methods of healing, including nutrition, vitamin therapy, herbalism, homeopathy and physical/structural medicine, as well as Western pharmacology when indicated.
Philosophic Principles:
The Naturopathic Principles are a series of guiding ethics that form the field and philosophy of Naturopathic Medicine. They are the structure from which true health is born.
The Principles are:
First Do No Harm (Utilize the most natural, least invasive, and least toxic therapies.)
The Healing Power of Nature (Understand and enhance the body's inherent ability to heal itself.)
Identify and Treat the Causes (Look beyond the symptoms to the underlying cause.)
The Doctor as Teacher (Educate patients in the steps to achieving and maintaining health.)
Treat the Whole Person (View the body as an integrated whole in all its physical and spiritual dimensions.)
Prevention (Focus on overall health, wellness and disease prevention.)
The Therapeutic Order (Choose the therapy that will most rapidly and completely bring the patient back into health.)
Office Hours
Mon-Fri: 9:00 AM – 5:00 PM
Saturday: By Appointment
Sunday: Closed
Contact Us
Address: 470 6th St, Suite C, Lake Oswego, OR 97034
Telephone: 503-505-9806
Fax: 503-505-9807